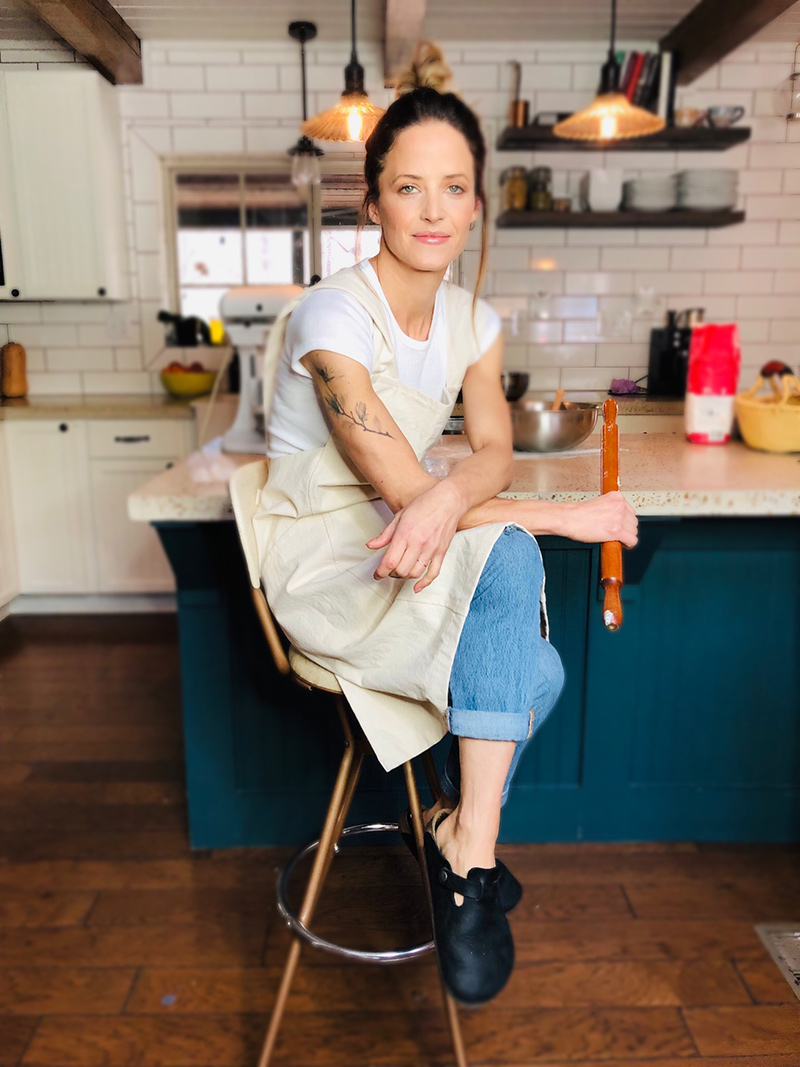 Who We Are
Doughnut Dollies believes that anything worth doing is worth doing well. That's why we only use real, high quality ingredients, organic when possible, in everything we make for you, we make every part of our doughnuts in house from doughs, to icings, to glazes, to fillings because we believe that this is the only way to make real food. There are no artificial ingredients, colors, extenders or preservatives in our doughnuts. We even use organic non-GMO sunflower seed oil for cooking our doughnuts. They are made fresh every morning and meant to be eaten right away.
Our yeast doughnuts are made with our own 24 Hour Brioche dough, that has real whole butter, sugar, custom blended flour and eggs. The dough then achieves its' developed flavor from a long, slow, cold 24 hour fermentation process. Our cake doughnuts are mixed fresh and hand rolled every morning. Our doughnut offerings change with the seasons and are designed around the seasonal availability of our favorite ingredients. The holidays always inspire lots of creativity and even sometimes modern twists on all of our favorite traditional holiday treats, and yes, sometimes, just sometimes, our moods determine our ever expanding doughnut portfolio!!
We truly do love what we do, we work at it all the time, we call each other doughnut nerds because we care so much, we think it shows, and we know you will too!